NOTICE: Effective end of day May 11, 2023, the Biden Administration along with the U.S. Department of Health & Human Services (DHHS) have declared the end of the COVID-19 Public Health Emergency (PHE). Therefore, any claim events related to COVID-19 occurring on May 12th and beyond will be treated like any other sickness or illness that could affect your travel arrangements.*
*Subject to the terms, conditions, limitations and exclusions of the policy. Any previous temporary accommodations no longer apply on or after May 12, 2023.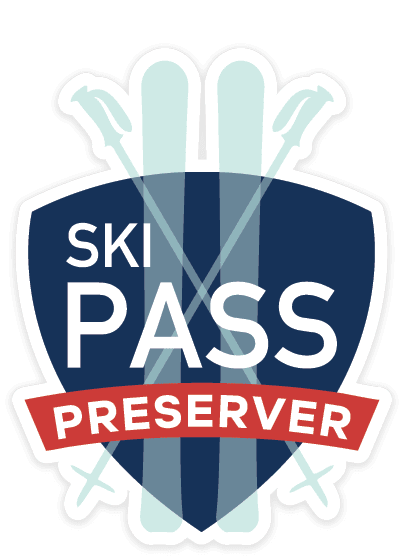 Alterra Ikon Pass
About Ski Pass Preserver
We help keep vacation dreams alive.
We understand that vacation travel is invested with hopes and dreams, as well as funds. When the unexpected happens, we want you to recover your investment along with the ability to plan again.
Ski Pass Preserver Policy Details
Please select your province of residence from the list below to download your full policy. For US/ international residents traveling to Canadian destinations, please select your destination from the list below.
---
Plan Highlights
To read the full plan details, use the Find My Plan button below.
Find My Plan
Ski Pass Preserver highlights:
Reimbursement for the cost of a Season Pass less any refunds you received when you are unable to use your Season Pass due to a covered unforeseen event.
Reimbursement for the pro-rated cost of the Season Pass less any refunds you received when you are unable to use the remaining portion of your Season Pass due to a covered unforeseen event.
Ski Pass Preserver covers season pass cancellation or interruption for listed unforeseen covered events including:
Your or a Family Member's death, Sickness or Injury.
Your primary place of residence or destination is made Uninhabitable and remains Uninhabitable during the Season Pass Coverage Period, by fire, flood, or other Natural Disaster, vandalism, or burglary of Your principle place of residence.
Your transfer of employment of 100 miles or more by the employer with whom You are employed on Your Effective Date which requires Your principal residence to be relocated.
Revocation of Your previously granted military leave or re-assignment. Official written notice of the revocation or re-assignment by a supervisor or commanding officer of the appropriate branch of service will be required.
---
Frequently Asked Questions
The following questions and answers are provided to assist you in understanding your coverage. Conflicts between this document and the plan will be governed by the plan. If you don't see your question answered below, please call us at 1-866-889-7409 or send a message to redsky@archinsurance.com.
If you are filing a medical expense claim or a trip cancellation or trip interruption claim that is due to a medical situation, you will need to obtain a statement from the patient's treating physician. You can download the
Attending Physician's Statement form here
.
Top