NOTICE: Effective end of day May 11, 2023, the Biden Administration along with the U.S. Department of Health & Human Services (DHHS) have declared the end of the COVID-19 Public Health Emergency (PHE). Therefore, any claim events related to COVID-19 occurring on May 12th and beyond will be treated like any other sickness or illness that could affect your travel arrangements.*
*Subject to the terms, conditions, limitations and exclusions of the policy. Any previous temporary accommodations no longer apply on or after May 12, 2023.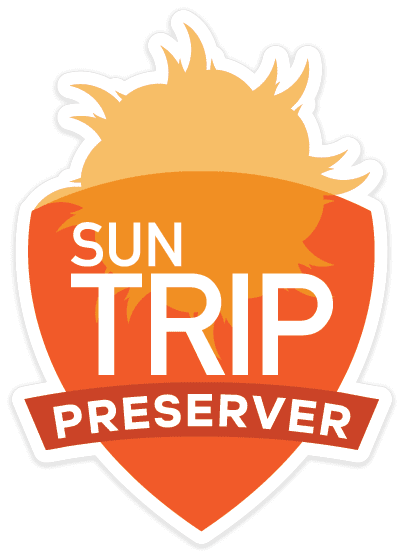 Sun Trip Preserver
About Sun Trip Preserver
We help keep vacation dreams alive.
You've been planning this vacation for months, maybe even years, and just before you leave, a family member is hospitalized. Or maybe your company decided to transfer you to the new office on the other side of the country. Or more likely, you've been keeping an eye on a storm over the Atlantic and it's starting to look like your plans will be affected.
Fortunately, the Sun Trip Preserver vacation rental travel insurance plan includes trip cancellation & trip interruption benefits that may reimburse you for pre-paid, non-refundable deposits as a result of unforeseen covered events.
We understand that vacation travel is full of hopes and dreams, as well as expenses. When the unexpected happens, we want to help you recover your pre-paid, non-refundable deposits made towards their planned vacation along with the ability to plan again.
---
Plan Highlights
To read the full plan details, use the Find My Plan button below.
Find My Plan
Sun Trip Preserver highlights:
Up to $100,000 reimbursement for rental costs
$200 per day ($750 maximum) for expenses related to trip delay such as hotel accommodations
Emergency medical expense and emergency medical evacuation coverage
$1000 baggage delay coverage
Sun Trip Preserver covers trip cancellation or interruption for listed unforeseen covered events including:
Events prompted by a named hurricane or other natural disaster
Your destination vacation home is rendered uninhabitable by a natural disaster
Your primary residence or your traveling companion's primary residence is rendered uninhabitable by a natural disaster
Sickness, injury or death of you, a family member, a traveling companion or a service animal
Sun Trip Preserver also provides:
Worldwide emergency assistance service*
Emergency roadside assistance service*
* Travel assistance services provided by the designated assistance provider
---
Frequently Asked Questions
The following questions and answers are provided to assist you in understanding your coverage. Conflicts between this document and the plan will be governed by the plan. If you don't see your question answered below, please call us at 1-866-889-7409 or send a message to redsky@archinsurance.com.
Top